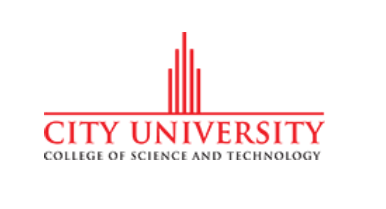 City University Malaysia, a private university in Selangor, Malaysia was founded by a group of scholars with extensive experience in local and international universities in April 1984.
 Registered with the Ministry of Higher Education under the former Education Act 1961, City University was known then as Petaling Jaya Community College (PJCC).
City University has successfully transferred over 20 batches of students to more than 100 universities and colleges throughout the United States, with many gaining places into the Ivy League universities for degrees in engineering (electrical, civil, mechanical and computer), journalism, business administration, finance, banking, accounting, marketing, insurance, economics, information systems, computer science, psychology, pharmacy, Its programs are accredited by the Malaysian Qualifications Agency.
Up to date, City University has produced more than  35,000 graduate students,  offering more than 60 programmes. 
Currently, City University Malaysia has around  8 faculties: faculty of Business, faculty of IT, faculty of Architecture, faculty of Design Tech & Engineering , faculty of Education & Liberal Studies , Faculty of Arts & Design, faculty of Nursing & Health Sciences , Faculty of Hospitality & Tourism .
Why Choose CITY University
City University Malaysia received by Ministry of Higher Education (MOHE) rated as a Very Good (4-Star)

And Excellence According to the Malaysian government's SETARA ratings of Malaysian universities in 2017,
The impressive arrays of learning facilities available in City University Malaysia are a testament to our commitment to excellence. These learning facilities are equipped with the latest technologies to create an environment that replicates the real working world.
Other than classrooms and lecture halls in City U, there is also a multi-purpose hall (MPH), auditorium, computer labs, science labs, library, photography studio, fashion studios, culinary art classroom and more. 
Faculties, staff and students thrive at City University because of its best combination of quality and scope, standards as well as its collaborative and innovative culture.
Average tuition fees per year & living costs per year
Living Cost: RM12,000

Application fees:

USD 50 / RM200

Campus Accommodation : RM8,400
Undergraduate: RM 49,047

Postgraduate: RM 34,400
(Price shown is for indicative purposes, please check with consultant)
Minimum IELTS 
Undergraduate: 5.0

Postgraduate: 5.0
Minimum TOEFL
Undergraduate: 550

Postgraduate: 550
Master Programs
A Bachelor's degree with minimum CGPA of 2.75out of 4 or equivalent, in a related field 

A Bachelor's degree or equivalent with minimum CGPA 2 to 2.5 out of 4, in a related field can be accepted subject to a minimum of two (2) years working experience in relevant field
Diploma & Bachelor Programs
high school, secondary school or A-Level with minimum CGPA of 2.50 out of 4 or Pass

if you want to apply for engineering program must pass mathematics, physics and chemistry during high school
Accommodation and FACILITIES
On Campus 
City offers premium accommodation services to all its students, there are housing options readily available on campus for both local and international understudies.

Accommodation within the university's premises is very comfort-oriented and conducive with all the amenities and facilities such as Laundry, Internet WiFi, Heating, Study Stations, and Kitchen Areas.

The two housing complexes for students on CityU's campus are Mentari Court and Damari Court respectively.
Off Campus 
Foreign students can decide to stay in any of the private accommodation around the city. Students can rent a one-bedroom studio or a room in a two-bedroom or three-bedroom apartment. Students who wish to stay off campus can inform us for assistance one month before they embark on their journey to Malaysia.

In collaboration with our housing partners in Malaysia, we provide affordable and tasteful homes tailored to our student's needs and specific budget.

One common phenomenon in Malaysia for students looking for accommodation is to opt to live with a Malaysian native under the 'Home stay' option. With this option, individuals can take up space with local families and pay a small fee for rent. Most home stays offer meals and amenities combined with their rental cost.
ENGLISH COURSES: AVAILABLE